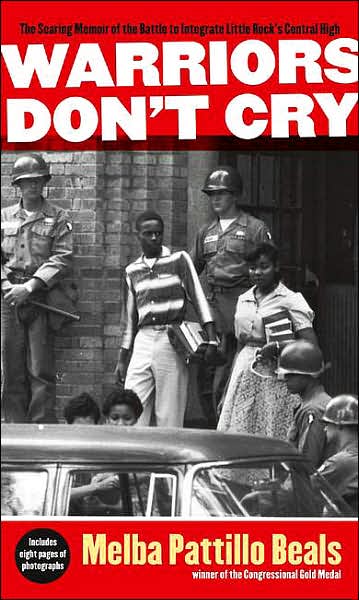 This is the second year of GBS'
Summer Reading Program
and I am very much looking forward to participating again. I had a really memorable discussion about
Warriors Don't Cry
with the students and faculty in our group last year. It's a very powerful, well-written memoir. I can't imagine reading it and not being moved by Melba Pattillo Beals' courage and strength, particularly given her youth. I'm looking forward to reading and discussing it again this year with a new group of students.
Speaking of powerful reads--another book I'm reading--which I got from the GBS Library's Paperback Exchange Cart, by the way--is
War is a Force that Gives us Meaning
by veteran war correspondent
Chris Hedges
. It's an incredibly profound book. I don't think I can do it justice, so I've included this
review
from the
New York Times
.